Legacy Wall: Building a Legacy
The Legacy Wall is a permanent installation in the Upper School building featuring families and businesses who have supported Tipton Christian Academy through financial gifts. There are various levels of blocks to honor and recognize individual levels of giving. It is our desire that all who support our school are featured on this wall. The wall is updated annually in July with new images and the installation of additional blocks of new supporters.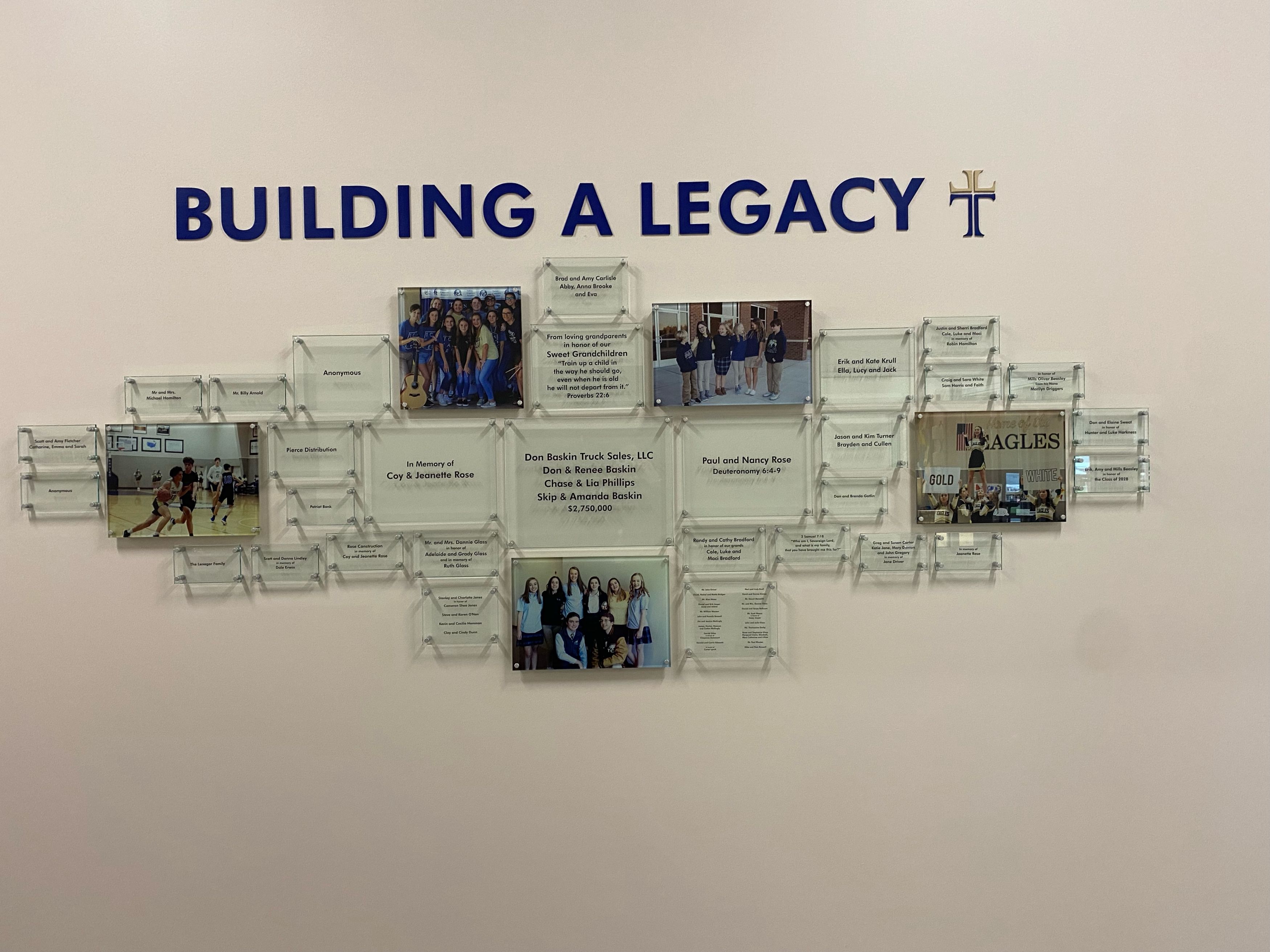 CLICK HERE for details on the levels of giving.
Do you want your family or business name added to the next production of blocks?
CLICK HERE to choose your level and confirm your place on the Legacy Wall!